Thomas Otis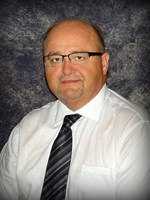 Thomas Otis
Phone:
(920) 734-0247
Mobile:
(920) 284-8508
Fax:
(920) 560-5438
My Service Promise:
I will work to provide superior real estate services to sellers and buyers by offering the highest level of trust, integrity, and loyalty by illustrating a sincere interest in each client's personal and financial goals. I will represent each seller or buyers interest in a real estate transaction to maximize their purchasing or selling position in a lawful, fair, diligent, and timely manner. I maintain a pulse on the market place which is essential in making every transaction effortless."
Quick Links to me on My Social Netwoking sites, stop and say hello or follow me!
My Blog
Facebook
My World Press blog
What am Different, what do I do I do thats Different
I have been a real estate broker since 1993, and first joined with RE/MAX in 1998. I am the first nationally certified distressed property expert (CDPE ) in the fox valley area and specialize in Foreclosures and Short sales. What this means? As a CDPE I am a skilled negotiator with banks on a national level and a savy marketer of real estate. Via setting the right market price and convey the correct information to the banks, I can help sucessfully facilitate both residential and commercial situations where financial stress and market changes result in non-performing loans as it relates to real estate property. This net result is faster resolution and reducing long term credit damage to my clients.
This is a video I found to be interesting onthe growth and popularity of social networking media like the ones above.
60 minutes Video about Option Arm resets and their opinion of the resulting affect on the market. This will affect the market the next few years at least to 2013.
Glenn Becks take on the Option Resets. Take all this with a grain of salt. All predections are opinions. I beleive this will all be subject to the mortgage lending. If the loans are hard to get prices will drop because of supply and demand.
What is a CDPE and why is it important to have me on your side?
A recent TV ad from RE/MAX
Mapping Search
Use our mapping Tool to easily search for properties today!
Start Your Search
RE/MAX 24/7 Real Estate, LLC.